By Promediaattorneymarketing Google+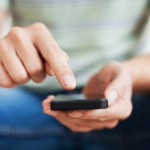 In today's high-tech world, it is imperative that your legal marketing plan incorporate an Internet presence. More and more victims are searching for a personal injury law firm on the World Wide Web than ever before. Technical advances in mobile devices, such as cell phones and tablet computers, allow users to search for an attorney anywhere and anytime. If your firm is not prominently advertising on the Internet, you could be losing cases to other firms that utilize this popular medium.
Here are some basic tips you to help you be sure that your personal injury law firm is getting the most out of this powerful lawyer advertising tool.
Legal Marketing on your Own Website
It is essential that every personal injury law firm that wishes to maintain or grow its business have its own website. You can design a basic site using convenient template software. However, many attorneys choose to hire a company or freelance website designer to build a professional looking site. Given the importance of your site to your legal marketing plan, the investment is well worth it. You can also hire a staff member, independent company or freelancer to continuously update your site with new content, which can help you rank higher with search engines such Google and Bing.
Search Engine Optimization Aids Organic Searches
Using search engine optimization (SEO) techniques can help a personal injury law firm generate leads through organic searches. SEO is a method of incorporating an appropriate number of key words and phrases that search engines use to identify whether or not your content would be helpful to the searcher. There are many factors that influence how your firm's site will display in a search and this information is often changing, but if you can show up prominently in organic searches, it can lead to more clients for your business.
Marketing a Law Firm on the Internet with Paid Advertising
There are many ways you can market a law firm on the Internet using paid advertising. Your firm can place ads on other sites. You can also use pay-per-click and mobile device advertising. Allocating some of your advertising budget to paid Internet advertising could be well worth the investment.
Using Social Media for Lawyer Advertising
It is difficult to imagine that just a few short years ago, social networking sites such as Facebook, Twitter and LinkedIn did not exist. Now, these sites connect billions of people across the globe. These websites allow you to network in ways we could not dream of previously.
You can ask clients to post testimonials on professional sites such as Avvo. You can ask other industry professionals with websites to link back to your own site. Social media is here to stay, so it is wise to become savvy on the use of this method of lawyer advertising.
To learn more about digital marketing and how it can grow your law firm, contact Promedia Attorney Marketing today at 1-877-614-5678!