A HISTORY OF SUCCESS
More Than 30 Years of Law Firm Marketing Experience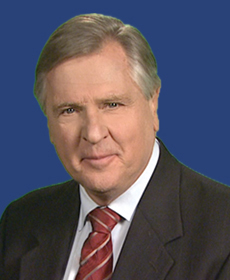 Edward Malley, founder of Professional Media Services, enjoyed a long and successful career in television broadcasting. He was an on-air newscaster with TV stations in Detroit, Denver, Pittsburgh and St. Louis, culminating in a position with the prestigious CBS flagship station in New York City. He is also a highly acclaimed journalist – having won an AP Award for Excellence in Individual Reporting – and a distinguished business writer whose articles have been published in the Sunday edition of The New York Times, Money Magazine and The International Herald Tribune.
In 1983 Edward Malley brought his award-winning experience in television broadcasting to attorney marketing and founded Professional Media Services. Since then, Professional Media Services has been an agency focused exclusively on the needs of personal injury and SSD attorneys.
After starting with one client-attorney, Professional Media Services quickly grew to placing attorneys on the air in over 100 cities across the United States. Professional Media Services became known for creating dignified TV ads that were designed to stand out from the sea of advertising clutter and maximize viewer response. Professional Media Services' production team and expert media buyers have produced and placed thousands of successful custom television commercials for lawyers throughout the country.
Communication has evolved since 1983, and Professional Media Services has changed along with it. In addition to Television, Professional Media Services offers Internet marketing services for new lead generation opportunities. We design and produce professional law firm websites that are optimized for all major search engine networks. Strategic positioning on the Internet will bring more business to your law firm. These Internet generated leads together with our TV leads maximize return on investment for our attorney clients.
Legal marketing is all we do and Lawyers Group has a proven track record. Ed Malley is committed to the success of all our attorney clients… as committed today as he was when he started his business in 1983.
If you have more questions about custom legal advertising check out our FAQs. Learn more about how Professional Media Services can grow your law firm, call us at: 1-800-528-9644.