By Promediaattorneymarketing Google+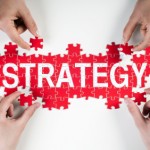 In the legal practice space, competition is fierce.  Of the lawyers I speak with daily, practically all of them stress the number one priority for them and their practice, is the need to expand their caseload and attract new business.  Now more than ever, the need to bring new clients on board before they head elsewhere is the place most law firms start.  In order to attract all of these new clients, these firms are scrambling to find new ways to market their firms efficiently, and how to stand out from the other lawyers out there.
This sounds easy enough…but where do you start?  Here are five marketing best practices and tips your firm can put in place easily enough to get your firm out into the head of the pack.
1)     Know your audience and know yourself
The first order of business is get to know your audience.  Knowing your audience – their needs, wants, and expectations – and speaking their language is something you need to get down pat early.  If your firm has been operating in your location for any length of time, chances are you have an idea of your client base, and what makes them unique.  The other side of this coin is how well do you know your firm?  What sets you apart from your competitors?  What can you do better than they can?  What are your firm's strengths?  Once you've gotten this part down, you can start communicating with your audience, and, more importantly, begin to market to them effectively.
2)     Advertise on television
Next, have you given any thought to advertising on television? An astounding 98% of American households have at least one television.  That is unbelievable market penetration!  When companies advertise on TV, this ubiquity is what they're banking on.  Television is also a push marketing channel, in that the commercial pushes out the service, taking it directly to the audience.  Combined with the direct response nature of commercials with a strong call to action, advertising on TV can be very effective in your message reaching a large number of people.  Local television commercials can also be quite inexpensive.
3)     Build your web presence
Another important part of any effective marketing strategy these days is your firm's web presence.  "Web presence" is a fancy way of saying, "How visible is my firm on the internet?"  Managing your firm's web presence is important so your potential clients can find you when they're looking for a lawyer, AND so they can see you when they're looking for your competitor. Managing your firm's web presence includes having a search engine-friendly website, being active in social media, and being listed in online directories.
4)     Use internet pay-per-click advertising
After you've established your firm's web presence and optimized your firm's website to be search engine friendly, pay-per-click advertising (PPC) is another effective way for you to get your firm out in front of your potential clients.  While TV is a "push marketing" channel, PPC is a "pull marketing" channel.  As TV "pushes" your message out to your audience (taking the service to the audience), PPC takes your audience to your service.  When users search for a solution to their problem, marketers using PPC present ads for their service based on the keywords in the user's search.  This is highly effective since the customer, at that moment, is looking for a service your firm just happens to offer.
The best part: You only pay if the user clicks your ad.  As the advertiser, this gives you complete control over how much money you spend per day, even per click.  You'll also know very quickly, and ofr very little investment, whether or not PPC is an effective marketing channel for your firm.  Finally, with the meteoric expansion of smartphones into ubiquity, the major search engines also offer "click to call" options where the user can make a telephone call directly to your office with a single ad click.
5)     Be social
Social Media is the last frontier for many in the business world.  With seemingly everyone comfortable with using their personal Facebook page, Twitter account, and LinkedIn profile, it's more important than ever to bring social media into your business life.  In addition to being part of your web presence (see above), and allowing for essentially free-of-charge promotion, a well-planned social media strategy allows for a unique opportunity to build your firm's brand and reputation in a more informal setting that lends itself to a more conversational tone than other more traditional outlets.  The word-of-mouth and pass-along nature of social media also has the potential to get your firm in front of the friends and followers of your friends and followers.
6)     Bonus: Make sure everything works together
OK, we promised you five tips, but here's a sixth one as a bonus.  What a lot of firms forget is that their marketing does not exist in a vacuum.  Your audience uses all or some of the advertising channels you're using every day, so it's important to keep your messaging consistent and integrated.  Not only will a concise message with a consistent look and feel not confuse your audience, each element will work in concert with each other to reinforce your message every time they see an ad, read a post, or watch a commercial.
So remember, for your marketing to be most effective, it's important to:
1)     Know your audience and speak their language;
2)     Consider advertising on TV;
3)     Build up your web presence;
4)     Use PPC;
5)     Embrace social media
While we can't guarantee success, following these tips and best practices will help you to navigate the ever-changing marketing landscape.
Call Professional Media Servies at 1-877-614-5678 to see see how we can help you with your advertising goals.